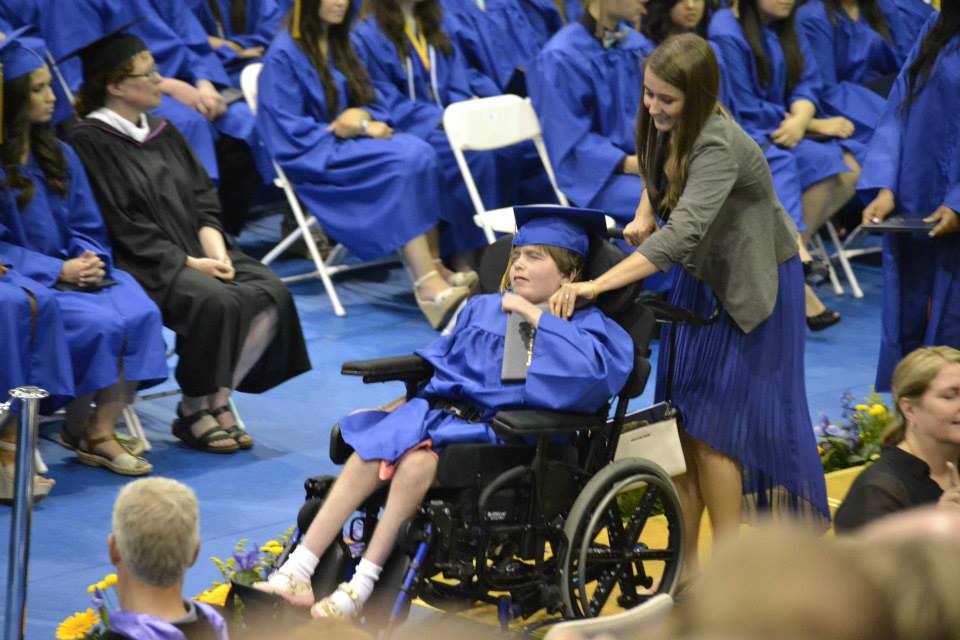 From a very early age, Kirby impressed us. She's always brought joy to the toughest situations and inspired us as she overcomes limitations. This June, family and friends came together to watch Kirby reach an incredible goal: cruise across the stage to accept her high school diploma.
Once we started celebrating her achievement, Kirby's long-time friends, Kathi and Rich (Nick – As Kirby called him) Brummet, shared a poem they wrote that brought the whole room to tears. Grab a tissue box.
Today we toast a special grad
The best that LT's ever had.
I met this princess years ago
Blond pigtails and a radiant glow.
She called me teacher, but was it true?
Perhaps she taught ME a thing or two.
As it became a bit hard to learn
She said, "Let me teach…it's my turn!"
And teach she did, in many ways
To all of us who shared her days.
She shows us how to survive the pain
And look for sunshine through the rain.
To beat the odds and keep on trying
Keep moving forward, don't waste time crying.
A sip of tequila helps the medicine go down
Put a smile on your face, let go of the frown.
Be happy for what you have; celebrate the day!
Leave it to Kirby to help show us the way.
So raise your glasses and join with me
Cheers to KP, she has her degree!